A Boutique Flower Farm
fresh. local. sustainable.
Located in the heart of the North Carolina Piedmont, our historic family farm has developed a focus on growing specialty flowers exclusively for the local market. Farm-to-Table is no longer just for food.
We are a multi-generational farm located in Davie County, NC.
Blooms coming in 2018: tulips, peonies, dahlias, zinnias, sunflowers, celosia, amaranth, yarrow, viburnum, hydrangeas, cosmos, lisianthus, mums and much, much more.
More info coming soon.
Phone
(336) 749-2475
Location
Davie County
Mocksville, NC 27028
e-mail
blooms@canafarms.com
Founder, Designer and 9th Generation Farmer.
weekly bouquet shares
Want to enjoy fresh, local blooms for an entire season? You can have fresh flowers delivered all season long by joining our Flower Farm CSA. In becoming part of the Community Supported Agriculture program, you help us to invest in the coming season, and we give you a personal share of the flowers growing here at Cana Farms.
Each week we will design a bouquet full of seasonal bounty using flowers, herbs, and foliage we grow on our property. We harvest the freshest flowers from the field, all different colors and varieties, to provide a different design to brighten up your home or business every week. These market-style bouquets will be bundled and wrapped, ready for you to take home, snip the ends, and place in the vase or vessel of your choosing. These fresh and local blooms will arrive from our flower field directly to the pick up location of your choice— a subscription makes a lovely gift, too!
Planning to be out of town during the season? No worries. You can share your flowers with a friend...just have her pick up the bouquet that week.
Your CSA membership will help us to maintain our small, family owned and run farm. In turn, we will be able to provide you with more seasonal bouquets! Last year's CSA funds provided for additional seeds and plants, the cultivation of additional planting beds, and the expansion of the farm's heirloom perennial gardens. As a token of our appreciation for those of you who make this investment in our farm, we offer CSA members a discount on all other orders during 2018, including custom designs and a la carte bouquets.
CSA OPTIONS

Beginning with our large crop of exceptional tulips and ending with our many colorful varieties of dahlias and heirloom mums (and all the beauties in between), we offer the following options:
Half Share – $120: 8 weeks – mid-July to mid-September OR– mid-August through mid-October Three-Quarters Share - $175: 12 weeks - starting in July
Full Share – $225: 16 weeks – the season begins with 2 deliveries of our charming tulips in March and April. Then weekly deliveries commence in July, and continue through mid-October. The season will wrap up with 2 deliveries of stunning heirloom mums in late October/November.
Bucket Share - available for restaurants, businesses or anyone who likes to arrange his or her own flowers. Pricing depends of number of weeks chosen. Contact for details.
Pick Up Locations
Winston- Salem: Southern Home & Kitchen, Thruway Shopping Center, 200 S. Stratford Road, 10 - 6, Tuesdays
Salisbury: The Lettered Lily, East Fisher Street (downtown) 10 am - 5 pm, Fridays
Mocksville: TBD, Tuesdays
Order by emailing us at blooms (at) canafarms (dot) com
Events by Cana Farms
Wedding and Event packages
For weddings and events, we offer three levels of service.
Whether you are hosting a party or planning a wedding, we would be happy to arrange beautiful florals for you. All of our flowers are harvested from our farm the week of your event ensuring the most vibrant, beautiful blooms the season has to offer. Our flower packages are as follows:
Full Design
We offer full service attention for your special day. This package includes all flowers desired for the event, from bouquets and center pieces, and everything in between. We'll personally deliver and completely set-up all of your event's florals and leave only after all the details are perfect. Each piece is priced separately. (Note: There is a minimum for this service.)
A La Carte
With this option, we will handle some of the larger or key florals like bridal bouquet, boutonnieres, corsages, and bridesmaid bouquets. They are then picked up at the farm the day of or day before the wedding (a great job for a bridesmaid or family member). This pairs nicely with the Bulk Botanicals option. (Note: There is a minimum for this service.)
From the Garden: Bulk Botanicals
We sell mixed buckets of flowers and foliage. 40 to 50 stems per bucket. This is a great option for strict budgets and DIY weddings and for those who are wanting the farm to table look. The key to this option is flexibility. We will do our best to accommodate your flower and color preference but this cannot always be guaranteed. If you want specific flowers, ask us about purchasing by the bundle. You can pick the buckets up at the farm a couple of days before the wedding and have family and friends arrange them. Available July-early October only.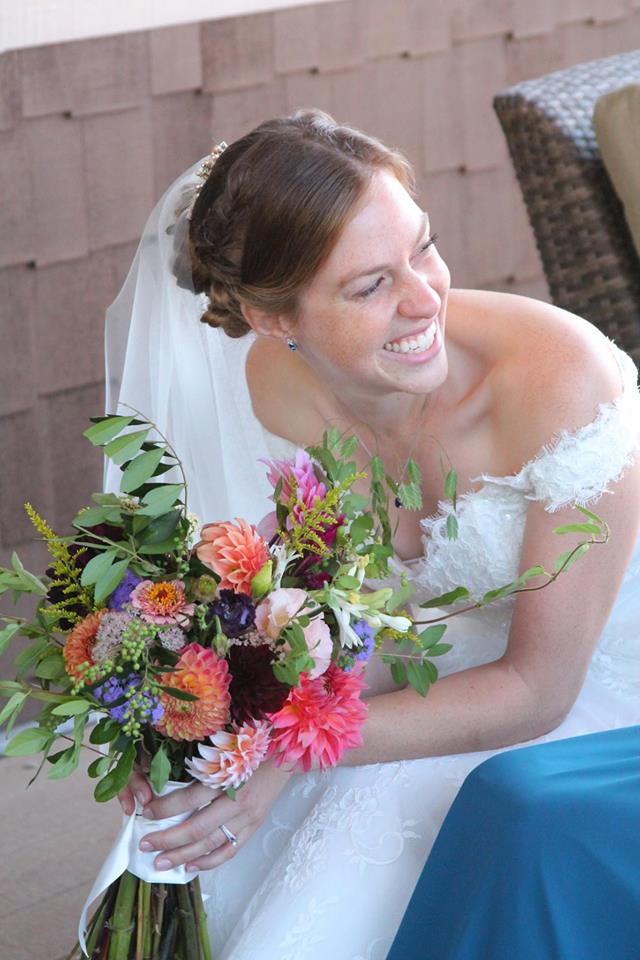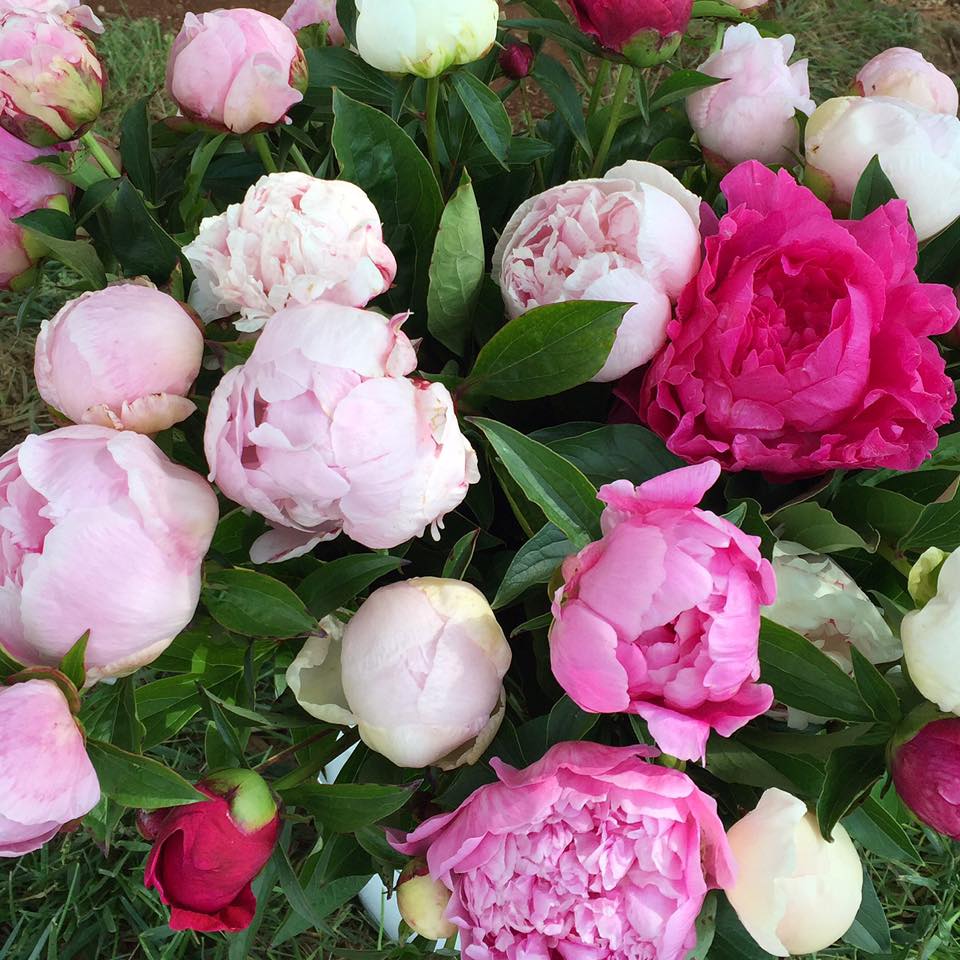 Want Local Flowers?
bouquet subscription
Join our Flower CSA and receive a bouquet every week. Details here.
A la Carte Bouquets
Looking for farm-fresh market bouquet, but not a CSA member? You can still order a bouquet. Available for pick-up at the farm or we can add your bouquet to the CSA delivery. Already a CSA member, but want an extra bouquet for a hostess gift or birthday treat for someone special? We can add an extra to your weekly delivery. Order must be placed at least four days prior to pick up.
Custom Designs
We specialize in seasonal designs, meaning we design with what is grown on, or foraged from, the farm. Order from us, just as you would any florist. Arrangements start at $40 (+ tax, does not include delivery).
By the Bucket
We sell mixed buckets of flowers and foliage. 40 to 50 stems per bucket starting at $55*/bucket. This is a great option for all of you DIYers and those who are wanting the farm to table look. Farm pick up. Available June-early October only. *There is a surcharge if the order is for specific varieties and colors.